Jeffrey D. Banfield
(Retired 2012) Statistics Faculty

Associate Professor of Statistics,
statistical computation, pattern recognition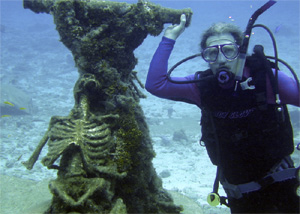 Education
Ph.D. (1987) University of Washington
M.S. (1982) University of Arkansas
B.S. (1979) Colorado State University
Contact Information
Introduction
Professor Banfield's research interest is complex adaptive systems. He has published in Journal of the American Statistical Association, Biometrics, and IEEE Transactions on Geoscience and Remote Sensing.