Math and Stat Center - MSC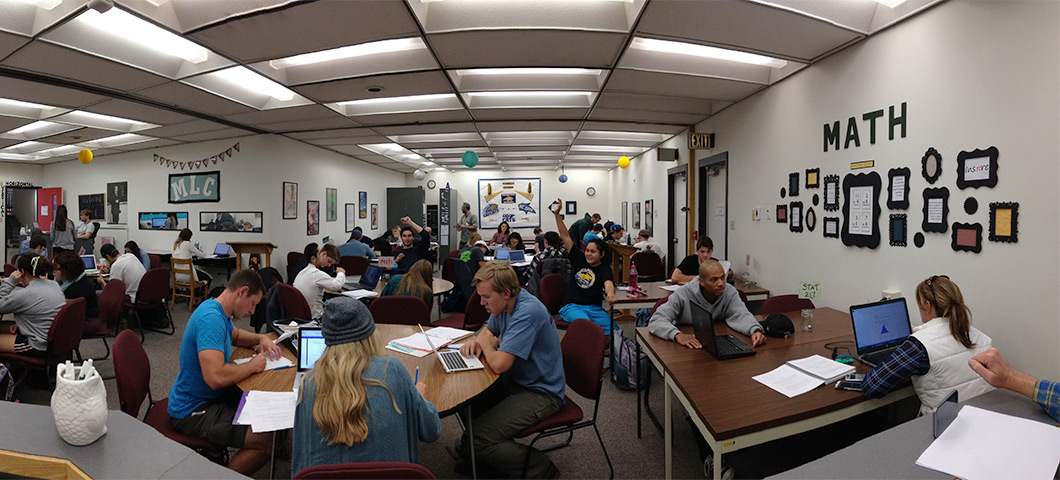 The MSC is a place where students can ask mathematics or statistics questions of qualified tutoring staff. We aim to assist students develop their current understanding of respective course content by asking questions and guiding students through the learning process. We help students obtain the necessary study skills in order to communicate course material effectively and take responsibility for their own learning.
Hours and Location
Note: The MSC is closed on all university holidays and these hours apply to all regular class days.
Frequently Asked Questions
Working in the MSC
We are currently accepting applications for undergraduate tutors. All applicants must have sucessfully completed Calculus II (M172).
Please fill out this application form to express your interest in a MSC Tutor position.
If you have questions regarding this position, please email Elizabeth Mery.
MSC Faculty