About Our Faculty
The Mathematics faculty boast a highly-research active group of mathematicians with a broad range of research areas that include Algebraic Topology and Category Theory, Dynamical Systems, Optimization and Machine Learning, Mathematical Biology and Numerical Analysis. Results from these research areas are used in application domains of mathematical modeling and simulation of complex physical, biological, chemical, engineering and social systems. The faculty group is modest in number but vibrant in intellectual energy. Mathematics faculty have received grant funding through either individual or collaborative grants from national agencies such as NSF, NIH, DARPA, DoD and the Simons Foundation. Most of the collaborative grants have been with faculty from the two largest colleges at MSU, Letters & Science and Engineering.
The department maintains three weekly research seminars where faculty, students and visitors present their research work. These seminars provide a dynamic academic environment for researchers to learn and to collaborate. The range of expertise of the mathematics faculty allows the department to offer a variety of courses to ensure that students develop sufficient breadth in their mathematical background. Both thesis and non-thesis options are available as pathways to the M.S. degree. Through coursework, research seminars, interdisciplinary research opportunities and faculty who place a high value on mentoring, graduate students have the opportunity to engage in a variety of activities that promote intellectually stimulating and successful PhD level research.
Faculty Feature:
Congratulations on your recent promotion to Associate Professor in 2020!
Dr. David Ayala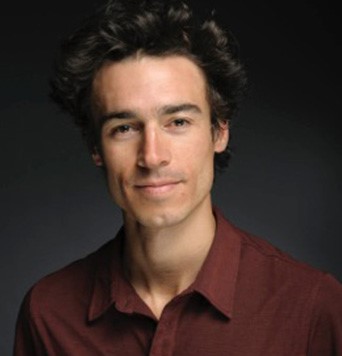 Dr. Ayala's research is in the area of Algebraic Topology and Category Theory. Topology is characterized as the structure that is respected by continuous mappings. Algebraic Topology is a system of mathematical techniques that organizes solutions to, and algebraically codifies obstructions to, natural geometric problems. Such algebraic output can be interpreted as an invariant of the geometric input, thereby serving to distinguish among such input. Dr. Ayala studies various aspects of differential topology such as manifolds, embeddings, cobordisms, and invariants thereof.
---
Dr. Scott McCalla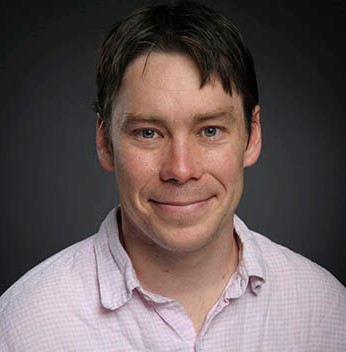 Dr. McCalla's research focuses on understanding emergent structure and pattern formation that can arise from a variety of physical, chemical, biological, and social systems. His work combines mathematical modeling, computer simulation, and mathematical analysis to gain an understanding of the necessary factors for large scale structures to emerge from disorganized small scale interactions. Reaction-diffusion equations typically arise in any setting where individual particles move around by random motion and interact in some way when they collide. One key aspect of these systems is that diffusion can lead to the sorts of patterns seen in nature. He also studies systems tied to biology, such as experimental systems which typically exhibit a nonlocal component to their behavior.