M.S. in Mathematics
Graduate Program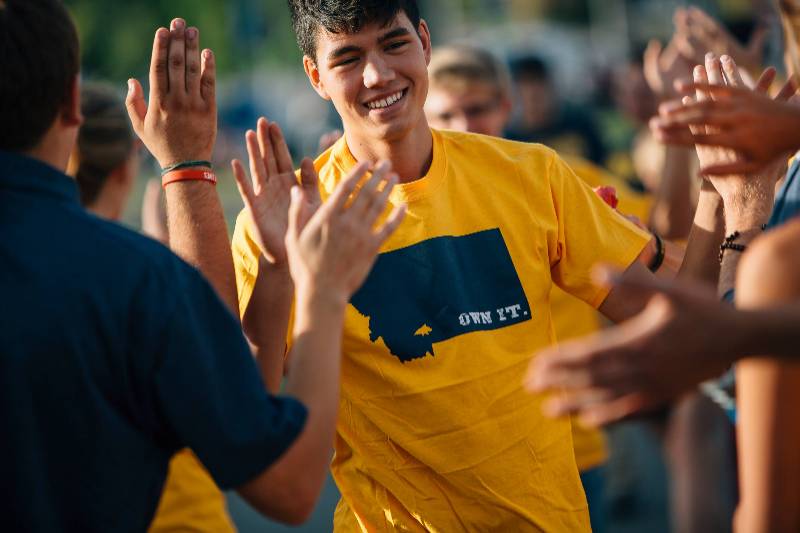 M.S. Mathematics Program
The Master of Science (M.S.) degree in mathematics at Montana State University is designed to prepare students for further graduate work or for a career in academia, business, industry, or government. The department offers thesis and non-thesis options. Both options require a core of mathematical coursework consisting of real analysis, advanced linear algebra, abstract algebra and topology. For the remainder of their course work, students may choose from a broad variety of topics depending on the area of interest. Topics include algebraic topology, applied mathematics, complex analysis, computational mathematics, dynamical systems, machine learning, mathematical biology and optimization. In order to complete the degree in two years, a student typically takes six credits of coursework for each of two semesters and nine credits of coursework during each of the other two semesters. For a complete catalog description of the program requirements, timelines and admission requirements (prerequisites), please visit the Program Guidelines link below.
The M.S. in Mathematics is part of the WRGP program (Western Regional Graduate Program), which offers reduced tuition for students from eligible western states.
Attention International Students:
Proof of English proficiency is required for most international applicants; however, it is waived for applicants from a small group of countries. Please refer to the Graduate School's website for general information about English proficiency exam requirements for your country.
Information about TOEFL and IELTS score requirements can be found by clicking on the Program Guidelines button above.
NEW! Duolingo has recently been added to the list of testing services that international applicants may use to provide proof of english proficiency.

Duolingo Exam Requirements: Admission requires a score of at least 120, and in order to be eligible to work as a Graduate Teaching Assistant (GTA),

the department requires a score of at least 135.